Our Geriatricians
Dr David Yu MD,FRACP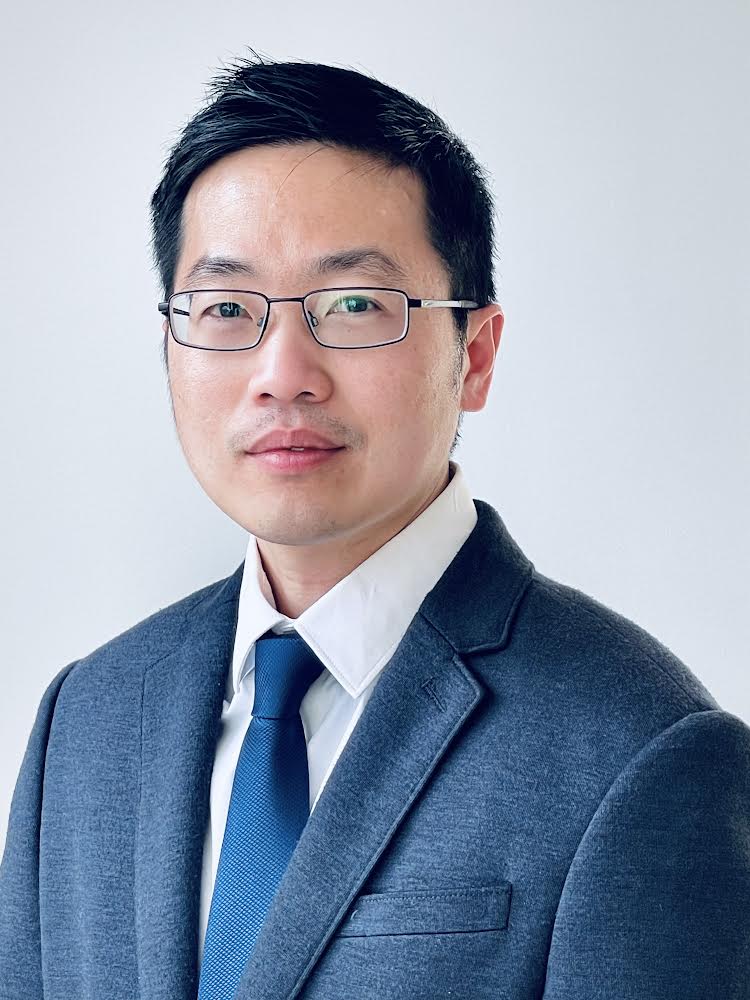 Dr David Yu is a Geriatrician who has been appointed as a Consultant Geriatrician physician with the Department of Geriatric and Rehabilitation Medicine at the Royal Adelaide Hospital and is a clinical title holder at the School of Medicine,  University of Adelaide.
He is a Fellow of the Royal Australasian College of Physicians, in addition to being board certified in Internal Medicine and Geriatric Medicine through the American Board of Internal Medicine. Since starting his medical career in the United States of America in 2008 and subsequently moving to Adelaide in 2017, Dr Yu has gained multi-national experiences in a variety of fields including acute hospital medicine in various quaternary and secondary hospitals in the USA,  acute care for the elderly, geriatric evaluation and management unit, provision of geriatric care to residential aged care facilities and other community settings, orthogeriatrics and old age psychiatry. He received structured training in health leadership under "Leading Clinician's Program" from SA Health and is currently pursuing a Master in Health Leadership and Management. 
His career interests include quality improvement in the provision of geriatric care in seeking to increase value as well as the propagation of geriatric values and principles. His clinical interests include comprehensive geriatric assessments in addressing complex geriatric syndromes and the provision of holistic and personalised management plans in various settings from acute to community care.
Dr Shasti Smith MBBS FRACP
Dr Shasti Smith completed his undergraduate training in Monash University in 2009 and moved to Adelaide for his postgraduate training. He has undertaken advanced training in Geriatric Medicine and General Medicine in hospitals around South Australia since then. He currently practices in these disciplines in public and private settings.
As a Geriatrician he believes that ongoing longitudinal care is imperative to better health outcomes. His clinical interests include that of complex medicine, cognitive dirorders (such as Dementia) and Movement Disorders (such as Parkinson 's disease). Additionally he provides Comprehensive Geriatric Assessments for patients living in a variety of settings.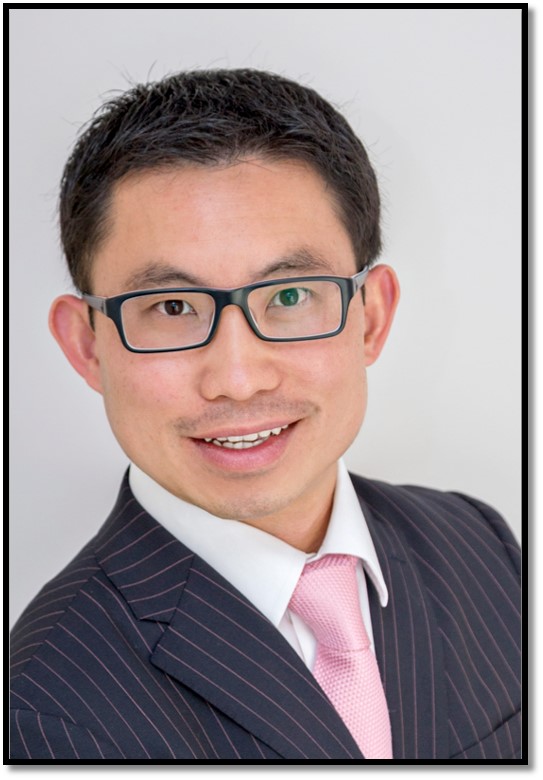 Dr Solomon Yu graduated from University of Adelaide and completed his postgraduate and specialist training in Adelaide. He completed his PhD in Adelaide with Dean's commendation on the topic of 'Sarcopenia (loss of muscle mass and function) in Older People'. He is passionate about a holistic approach to managing chronic medical conditions and optimising health status and quality of life. He believed in providing best care for older people regardless of where they live. His special interests include: sarcopenia and frailty in older people, diagnosis and management of dementia, falls assessment, functional decline in older people and rehabilitation potential in older people
Dr Kareeaan Khow MBCHB FRACP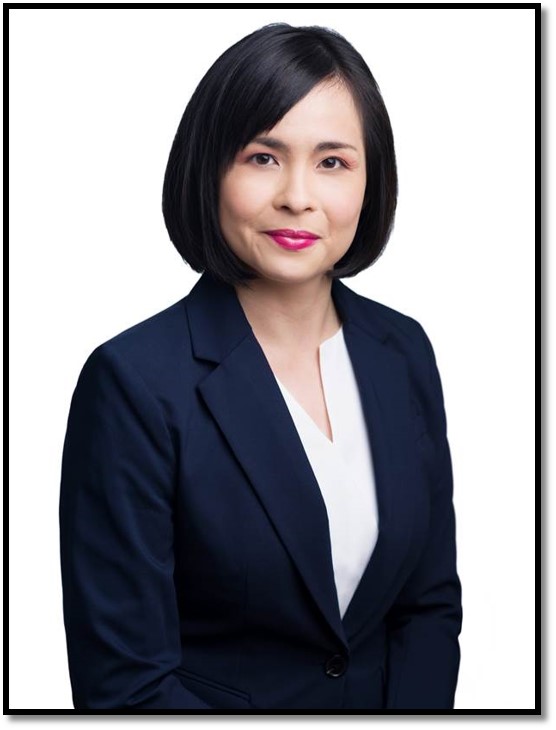 Dr Kareeann Khow is a Fellow of The Royal Australasian College of Physician, specializing in Geriatric Medicine. She graduated from the University of Auckland and completed her advanced training in geriatric medicine in Adelaide. Her clinical interests include providing comprehensive geriatric assessment in older adults with geriatric syndromes such as cognitive impairment, falls, bone fragility and malnutrition. She strives to ensure that all older adults, regardless of where they reside receive high-quality care. She is also passionate in improving the care of older people at residential care. She is a Senior Clinical Lecturer at the University of Adelaide and is currently pursuing her research in the area of "Falls and Fractures in Older People".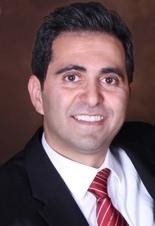 Dr Bavand Bikdeli is a Consultant Geriatrician and General/Acute care Physician who has been appointed as General and Acute care physician at Lyell McEwin Hospital and Modbury Hospital as well as Senior Clinical Lecturer at The University of Adelaide G-TRAC centre.
He is a Fellow of the Royal Australasian College of Physicians and started his medical career in Adelaide in 2008 and. During his specialist training, Dr Bikdeli has gained experience in a variety of fields including geriatric evaluation and management unit, provision of geriatric care to residential aged care facilities, cardiovascular medicine, acute medicine, orthogeriatrics and old age psychiatry. He was the chief medical resident at Lyell McEwin hospital for 6 months in 2015, and received structured training in health leadership under "Leading Clinician's Program" SA Health.
His research interests include venous thromboembolic disease in older adults and quality improvement in provision of in-patient care. He has collaborated with international researchers and the outcome has been presented in national and international conferences and published in peer reviewed medical journals.
Dr Bikdeli is well aware of psychosocial determinants of health and visits patients both in Medplus and residential care facilities. His special interests include comprehensive geriatric assessment and provision of management plan including in residential aged care facilities, complex medicine in the elderly, dementia and cognitive impairment, falls, frailty and polypharmacy.
Dr David Lim MBBS FRACP PeriopMed
Dr Lim is a specialist geriatrician and General Physician who has joined us. He graduated from Monash University and completed physician training in Melbourne. This included a Continence fellowship in his final year of training. He has also completed a Postgraduate Diploma in Perioperative Medicine with University College London. He has worked as a Consultant Geriatrician in Perth and is currently a General Physician at Lyell McEwin hospital.
He has a broad range of interests in areas of delirium, dementia, continence, frailty, falls and balance, functional decline, polypharmacy and perioperative geriatrics.
He has published on these topics in peer-reviewed journals and has been on expert committees for Melbourne University, Continence Foundation Australia and Royal Australian College of General Practitioners.
Dr Tsung Woo MBBS FRACP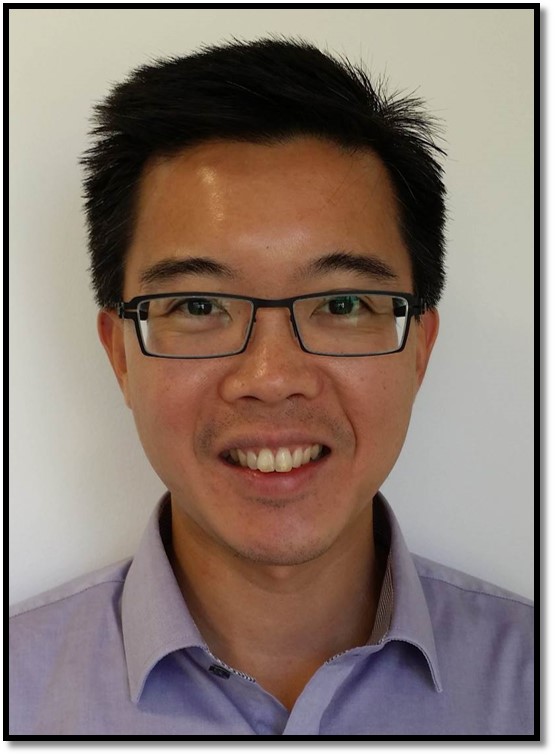 Dr Tsung Woo completed his Geriatric Medicine Advanced Training in Adelaide, and is currently working as Specialist Geriatrician in both the public and private health care settings. Dr Woo has a passion for working with older people with complex medical and geriatric specific syndromes. His area of interests includes older people with frailty and sarcopenia, cognitive impairment, and perioperative care of an older person.His passion is in working collaboratively with patients, their family, and other health care experts, with the ultimate goal of optimising their health status and quality of life. Dr Woo's passion stems from the belief that all older people must be treated with respect and dignity in their health care journey.
What is Geriatric Medicine?
Geriatric Medicine is a branch of medicine that focuses on medical issues and diseases of aging. More specifically, it is a branch of medicine that focuses in older people aged 65 years and older. However, it is also a branch of medicine that deals with diseases related to aging process even in younger people i.e.young-onset dementia. Through appropriate managing of the multiple complex medica land psychosocial, the goal of management is to prevent further functional decline and optimise healthy aging. Some of the conditions that come under the umbrella of Geriatric Medicine include falls, cognitive impairment/dementia,delirium, polypharmacy, functional decline, frailty and sarcopenia.
What is a Geriatrician?
Geriatrician is a doctor who has completed specialist training in the care of older people. In Australia, after completing medical school and internship training, a doctor is required to undergo a further 6 years of specialist training with the Royal Australasian College of Physician. Geriatrician is physician who is experts in assessing, diagnosing and treating older persons with medical issues and diseases of aging. Geriatrician is an expert in how medical conditions impacts one another, how medication affects the multiple medical comorbidities and the complex interaction between medical diseases, physical function, cognitive performance, and emotional and social domains.
What do Geriatricians do?
Work to help older people to optimise their physical, psychological and medical health
Work towards enabling and empowering an older individual to continue to lead a fulfilling life and maintain the activities.
Assess, diagnose and manage geriatric syndrome such as falls, incontinence, memory problems/cognitive impairment, depression and adverse effect from use of multiple medications, frailty and sarcopenia (loss of muscle mass and strength)
Are comfortable in discussing about end of life issue with patients, family and carer
Are skilled in evaluating one's social situation and help individual to decide which living arrangement best suit older people who are struggling to manage themselves.
Preoperative assessment, especially those with geriatric syndrome (usually in conjunction with other discipline as such anaesthetist and cardiologist if required)
Post operative management
When should I see a Geriatrician?
Geriatric syndrome: Recurrent falls, memory problem, incontinence, adverse effects from use of multiple medications
Having 4 or more medical co-morbidities or 4 or more medications
Frail older people (see frailty screening tool)
Loss of muscle mass and strength
Functional decline
Going for a surgery and have multiple medical issues, especially if there is co-existing geriatric syndrome – preoperative assessment
Complex care needs with chronic medical issues
Medplus SA Geriatric Service
There are currently three geriatricians offering their service at Medplus SA. We are providing both clinic-based and ambulatory (home and/or residential care facility-limited to Metropolitan areas) consultations. For more information on residential care visit, please contact our administrative staffs
Geriatric clinic:
Tuesday PM
Thursday PM
Friday AM
What is involved in a Geriatric Consultation?
A geriatric consultation usually start off with filling out a detailed questionnaire about your medical history and can involve any of the following: physical exam, review of medical history and current medication list, cognitive testing, osteoporosis screening, discussion of advanced directives and living will, vision and hearing test, social work consult, and family meeting. After the consultation, the geriatrician communicates findings and suggestions to the patient's primary doctor.
How long is the first consultation?
45 -60 minutes
How do I get to see a Geriatrician?
Referral letter from General Practitioner (GP) is required to secure an appointment. GP can forward the referral to fax number (08) 7225 6558.
Is there a fee involved?
Referral request by General Practitioner stating comprehensive geriatric assessment will attract no fee on the first consultation. There may be a small gap for subsequent consultation.
For GP, please visit http://www.health.gov.au/internet/main/publishing.nsf/content/mbsprimarycare-chronicdisease-geriatrician
Useful weblink for Older People
Please note that the link below is intended for general information. It does not reflect or represent the view of Medplus SA. Medplus SA is not responsible for the content of the website.
Service based
Condition based